Discover more from Near to The Wild Heart
Weekly-ish writing at the intersection of philosophy, motherhood, art, and desire.
On Abortion
I first realized the maniacal need to control women's desires looking at the inordinate fetuses on the pro-life (anti-choice) posters that covered the walls of my Catholic all-girls high school in the suburbs of Toronto. At every turn a salmon-pink fetus and its dictum hung above me surveilling the gestures of my body to determine if I was worthy of heaven. Although the experiential knowledge of the violent need for men to control women came when I was much younger.
 
In retaliation to the abominable posters, I copied my teen idol, Eddie Vedder, from Pearl Jam's iconic 1992 MTV Unplugged session. During an instrumental break in Porch, Vedder stood up on his stool, etched PRO-CHOICE !!! in thick black marker before he jumped off, pushed his stool away and began to improvise the lyrics,
"There's something / there's something I don't mind / there's a choice" as the camera zoomed in on his marked arm.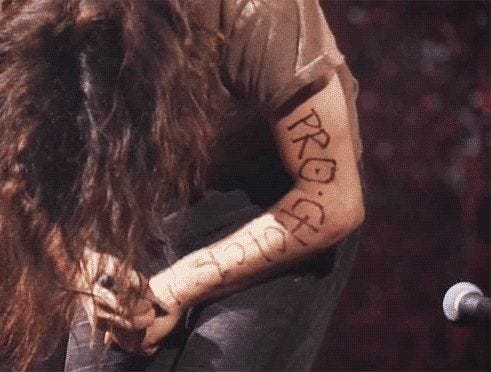 I, too, dramatically, scribbled PRO-CHOICE in thick black marker on my arm, matching my nail-ripped black tights donned under my gym shorts. When I showed up to gym class, I didn't have a chance to check-in before I was promptly suspended. I would go on to stage other teenage feminist interventions with my friends as fuck you's to the patriarchy with menstrual fluid and blood from our self-harm cuts. We were so uninhibited then.

As much as I have tried to keep my writing here contained from societal traumas as an enabled constraint adjacent to my public persona—a tiny hideaway before newsletters were it—it seems impossible to write anything that isn't related to Roe vs Wade now.

Anti-choice'rs want to have their moment in Canada again too, if we don't do anything now.
"Under the majority Progressive Conservative government of Brian Mulroney, the House of Commons passed a law in 1990 that would have made it a criminal offence to induce an abortion unless a physician deemed that the woman's life or health was likely to be threatened otherwise.
But the bill died in the Senate, where the vote came to a rare tie."- CBC
We were one vote away from no access to abortions, like the ordinary $50 abortion I had at 19 in a nondescript clinic in East York. One vote determined the children I have now, wilfully. We must make do supporting this never happening in Canada, as it already has in Poland, my birth country. Over 70% of Conservative MPs in Canada are anti-choice, and it is likely they are the ones who will have their turn to power next election.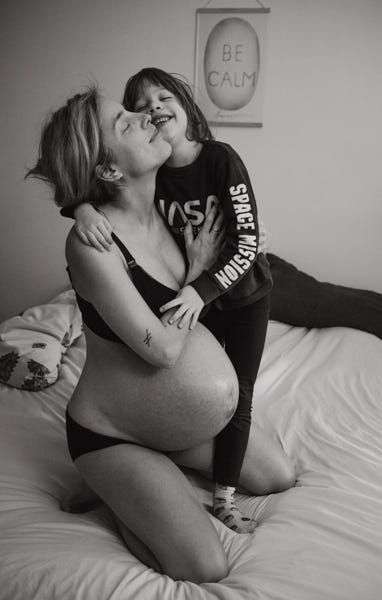 The first draft of this newsletter ended with a sentence of gratitude. Gratitude to have had the choice to bring my children into a world my partner and I worked at for years to make possible. But that assumed women must be thankful for having bodily agency. We are not choras; empty vessels "devoid of all forms" that exist solely to get filled up by another object to make life happen.

No thanks, Plato.